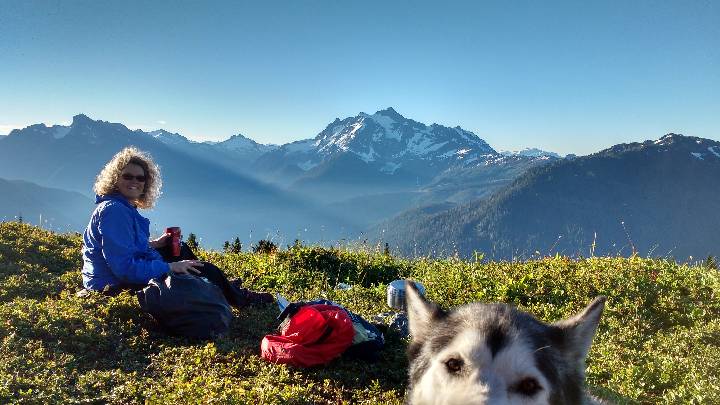 Winter Quarter 2014
Happy New Year! I'm looking forward to working with you and your mathematics questions this quarter. I'm available to help students this quarter when my office door is open. Please drop in and bring your questions. Please note that I'm holding FREE Study Sessions this quarter.
Calculus Study Session (Math 151, 152, 153, 148): 2:50-4:00PM Mondays in F216
Algebra Study Session (Math 97,98,99): 2:50-4:00PM Tuesdays in F216
PreCalculus Study Session (Math 141,142): 2:50-4:00PM Thursdays in F216.
Office Hours and Schedule
Winter Quarter Office Hour is 8:30AM M-F or by appointment
9:30-10:20 AM Linear Algebra (Math 204 A)
10:30-12:20 PM Accelerated Algebra (Math 98 F, Math 99 F)
Books for Spring Quarter 2014:
Math 238: Differential Equations: The text adopted for the course is Elementary Differential Equations, Boyce/DiPrima, 10th edition, Wiley. However, you may purchase an older edition of the text to save money.
Math 99: Intermediate Algebra: An electronic copy of the text will be available with your MyMathLab access. You are not required to purchase a paper copy of the book: Beginning and Intermediate Algebra, 5th edition, Elayn Martin-Gay. You will NEED to purchase a MyMathLab Access code to access the online class. You can purchase this Access code directly from Pearson when you register for the course at the MyMathLab site or you can try to find a deal online (Buyer beware, old codes can't be reused!). If you have already been using mymathlab for this text, you will not need to buy a new code.
An older edition of the Math 97 text can be purchased cheaply online if you'd like to complement your learning with a paper book: "Beginning and Intermediate Algebra" 4th edition.
You will also need a graphing calculator for the class: A TI-83 or TI-84 is recommended.
Math 141: Precalculus I: The text adopted for the course is Precalculus, Enhanced with Graphing Utilities, Sullivan/Sullivan, 6th edition, Pearson. However, you may purchase an older edition of the text to save money.
Other SVC Mathematics Resources:
Math Center - F212 Drop in Tutoring and a great place to work on homework
Online Tutoring
Skagit Valley College - Drop In Tutoring and Math Center Schedule
A Problem to Keep You Busy:
Preacher Visit:
A preacher by the name of Hal Lee Luya, went to visit a former member. On the way there, he averaged 40 mph. For the entire trip, Hal averaged 50 mph. What was his average speed on the way back ?
Mathmatics Resources Links:
General
Get Mathematica - For SVC Students Only
Han's Roslings 200 countries, 200 years, 4 minutes....Must See Stats!
Quote for the Day
About Today's Date
Equations the Rule the World
MathNexus - A great resource for mathematics and math educators
Why the X in mathematics?
AVID Advancement Via Individual Determination
Math Study Skills
Peanut Software Homepage - Free mathematics software: Plotting, Geometry, Integer Calculator that can handle millions of digits, Statistics, Games, etc.
Best of the Web - Mathematics Links
Science and Nature Sensory Challenge - Put your senses to the test with this fun 20 question challenge.
The Math Forum
The MacTutor History of Math Archive
How to Listen to Math Lectures - In Praise of Lectures by T. W. Korner, University of Cambridge
Printable Graph Paper - Rectangular, Polar, logarithmic, semi-log, etc.
Fractint Freeware Fractal Program
Manipula Math with Java - These 279 interactive Java applets help you visual concepts to help provide understanding. Applets are available from Middle School through Calculus topics.
Saint Louis University Mathematics Applets
Archimedes - The Palimpsest - Information about the recent discovery of a manuscript of Archimedes that was written over as prayer book.
Videos of Math Lectures - Center for Teaching and Learning at the University of Alabama has a variety of math videos in their libary.
Unit Converter - Metric and US Customary Units
Census Bureau Dynamic Population Clocks - Watch the poulation of the US and the World change before your eyes.
5 x 14 = 25
Problem Solving
The Cartalk Puzzler - One of my favorite collections of problems from two funny guys.
The Grey Labyrinth - Some great puzzles!
Interactive Mathematics Miscellany
Contemporary Mathematics
John Allen Paulos - Author of "A Mathematician Reads the Newspaper"
ABC Column by Paulos
The MegaPenny Project - How many pennies are in circulation? How big is a billion penny structure? How about a quadrillion?
Just how big is a one dollar bill?
The Empire State Building - How tall is it?
Safeco Field - How big is the stadium?
Mt. Rainier
World Trade Center
U-Haul moving van sizes
Monte Hall Applet - Simulate the Monte Hall problem over and over with the Java applet. Try using the SWITCH strategy and also the STAY strategy. What happens?
Nova interview with Andrew Wiles - This man spent over 7 years of his life devoted to proving Fermat's Last Theorem.
Fermat's Last Theorem
Lewis Carroll - or... Charles Lutwidge Dodgson
Math in Everyday Life
The Artwork of MC Escher
Order in Pollock's Chaos by Richard Taylor
Jackson Pollock
Math in the Movies
Constructing the Golden Section
The Fibonacci Sequence
The Shroud of Turin
The Shroud of Turin - Another site
PreAlgebra
Pick a Number Mindreader
Purple Math Algebra topics
Algebra
Graph Paper with 4 grids per page
Purple Math Algebra topics
How Big are Bacteria?
Online Algebra Text
PreCalculus
Musical Note frequencies
Light Intensity vs. Distance Relationship
The pH Factor and another pH site
Antique Radio Page - Can you find a logarithmic scale on one of those radios?
The Seattle Space Needle - How tall is it anyway?
The Decibel Scale - brought to you by coolmath
The Gateway Arch - Or as more properly named... The Jefferson National Expansion Memorial
The Catenary Curve - Using Geometer's sketchpad by Paul Kunkel
Watch Galloping Gertie Sway - A video clip of the old Tacoma Narrows Bridge
Calculus
Twenty Calculus Links from Jerry Johnson at WWW and MathNexus
Visual Calculus - A collections of modules useful for studying calculus.
Saint Louis University Calculus Applets
Calculus on Demand at Dartmouth College - A collection of applets, examples, and videos.
Exambot - A good resource for calculus problems
COW - Calculus on the web
Whistler Alley Mathematics by Paul Kunkel - Check out the sketchpad lessons for the Brachistochrone (Cycloid Curve), Catenary, and the Volume of a Torus.
Calculus graphics - The volume of the intersection of two cylinders
Eggmath - How would you find the equation for the curve of an egg?
I Love Calculus!!
The Calculus Haters Home Page
Wolframs web Integrator
Statistics
TI-89 Statistics Editor Flash Program - Download and install with TI-Connect
The Data and Story Library - Good place to find data sets with a brief abstract.
Climate Data from US Historical Climatology Network
National Center for Health Statistics
Chance Database Welcome Page
Statistics - Annenberg Media
The DAU Stat Refresher
Mathematical Associations
National Council of Teachers of Mathematics
Mathematical Association of America
The American Mathematical Society
Textbooks
Half.com
Amazon.com
Bookfinder.com
Chegg.com
Campusrentals.com