Ernest W. Tutt, Ed.D..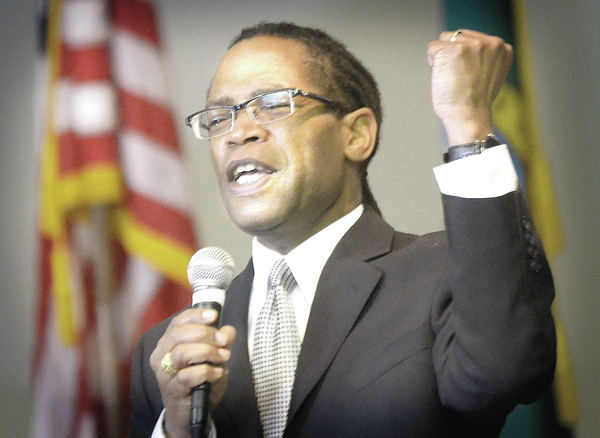 I was born in Texas and moved to Washington in 2003. Glad I did. I began public speaking at an early age and fell in love with the power of the spoken word and its ability to affect change within our world and upon the human condition.
Here I am presenting the "I Have a Dream" speech at the Mt. Vernon Kiwanis meeting in celebration of MLK Day. I enjoy helping students discover their own voices.
I love to travel. Iam an avid (but not very good) golfer and tennis player. I love all forms of music and play the didjeridoo. If I were stranded on an island and could only have one form of music or one musician, it would be Reggae and Bob Marley.
My favorite quote is by Pearl S. Buck: Only the brave should teach. Only those who love the young should teach. Teaching is a vocation. It is as sacred as priesthood; as innate as desire, as inescapable as the genius which compels a great artist. If he has not the concern for humanity, the love of living creatures, the vision of the priest and the artist: he must not teach.